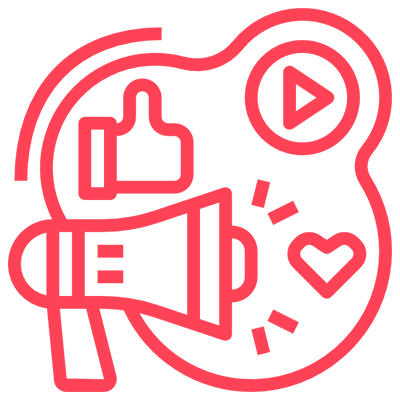 Designs speak louder than words and have a longer shelf-life in people's S minds. lf you have a business, or an occasion to celebrate, you need unique designs that speak your message boldly and clearly. NR's in-house Creative Design Agency analyses your communication needs and works closely on strategies and designs that best meet your requirements.
It is the belief that content is central to the success of a website.
A SEO friendly content has those that are easy for search engines to crawl and understand what the particular website is all about.
The Logo designed by NR Creative Designs was excellent. It was totally designed as per the specifications given by me. Rohit was extremely friendly, creative and amazing to work with and came up with the best design as asked by me. Also got the business card, letterhead and envelope designed. They are thoroughly professional and courteous. I would highly recommend them. Truly The Best!
Jay Kamdar
JurisPeak
A perfect go to solution for all your designing requirements. Very professional and they deliver on time. Best part is they take interest in all their projects and also give suggestions for improvements unlike most companies who are just money hungry and donot bother about quality of work. Totally recommend.
Vipul Gupta
Print Pro
I am really thankful to NR Creative Designs for the timely creation of my company's new website. I would particularly like to thank Mr. Rohit Gupta for being flexible enough to accomodate last minute changes and going through the ideation session with us with so much patience. It's quite useful when the person/team you work with advises you on not only the basic design of the website, but also the explains the importance of peripherals that a layman (such as me!) may not be aware of. I am very happy with their all-around service and would surely reccomend NR Creative Designs for professional services.
Riya Sinha
BRIEF India